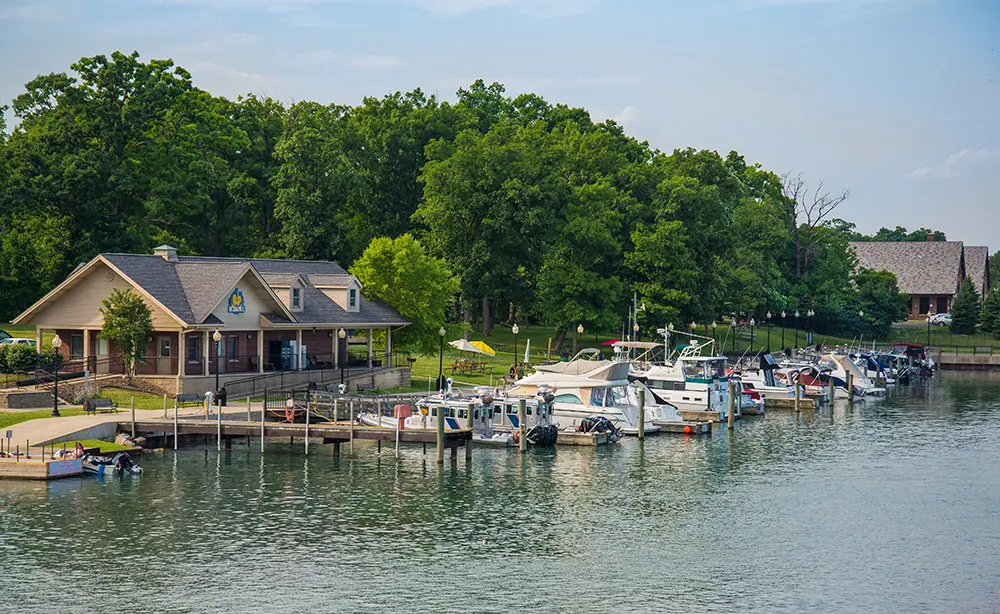 Having a slip in a full marina may give you a sense of community, and a place to meet new boating friends, but when it comes to boats in marinas, more isn't necessarily merrier. All the boats in the marina are tied to the marina's grounding system; however, the boats are also grounded at the water as a second common source. To understand fully how corrosion occurs, it's important to look at the electrical system. In a 125 VAC shore system, there are three wires: black, the current carrying conductor, the white neutral or ground wire, and green, the grounding wire. Because the green grounding wire is also grounded to the boat's common ground point, usually the engines, your boat's common grounding and bonding system is also electrically connected to the dock. When boats fabricated from different metals are connected electrically in a marina, the current conducts differently with each of the metals, creating a galvanic current and resulting in corrosion. Depending on the hull material, your boat, or one you are interested in purchasing could be at risk. In a marina where boats of different metals are docked, the metals that are less electrically charged (anodic) take on electrical currents from the water. When the electricity dissipates from the hull of the boat, it carries away a tiny amount of metal, causing corrosion. Boats that have been made with lesser quality stainless steel or low-grade bronze are more anodic, and are more prone to damage from corrosion. This affect may be increased or decreased depending on where you are on the dock, and where you are in relation to the boat that is giving off stray current. What can you do? If you have a boat that is more prone to corrosion, installing a galvanic isolator on the shore system of your boat. Remember to inspect the connectors on your boat and shore power system cord. These connections can get wet and easily become corroded, leading to faulty grounding, overheating, and fire. Protect your investment in your boat and your personal safety, so you can enjoy many more boating seasons.
Have a marine survey conducted to assess any damage from corrosion
When you are in the market to buy or sell a boat, it is essential to have a marine survey conducted to assess any damage from corrosion, as well as identifying any indication of wet rotten core material. Christian A. Syoen is a professional marine surveyor serving Macomb, Wayne, Oakland, and St. Clair counties. With a lifetime of boating experience and extensive training, Christian understands the effects of the elements on boats, and how to detect any deficiencies that affect its marine risk and value. To fully serve the needs of boaters, lenders, and insurance companies, Christian offers a Condition and Valuation Survey, an Insurance/Financial Survey, an Appraisal Survey, and a Verification of Stated Condition. Get the peace of mind that comes from having an impartial, expert opinion. Call Christian A. Syoen today at 1.810.531.0992 or complete the consultation form in the sidebar to find out more.