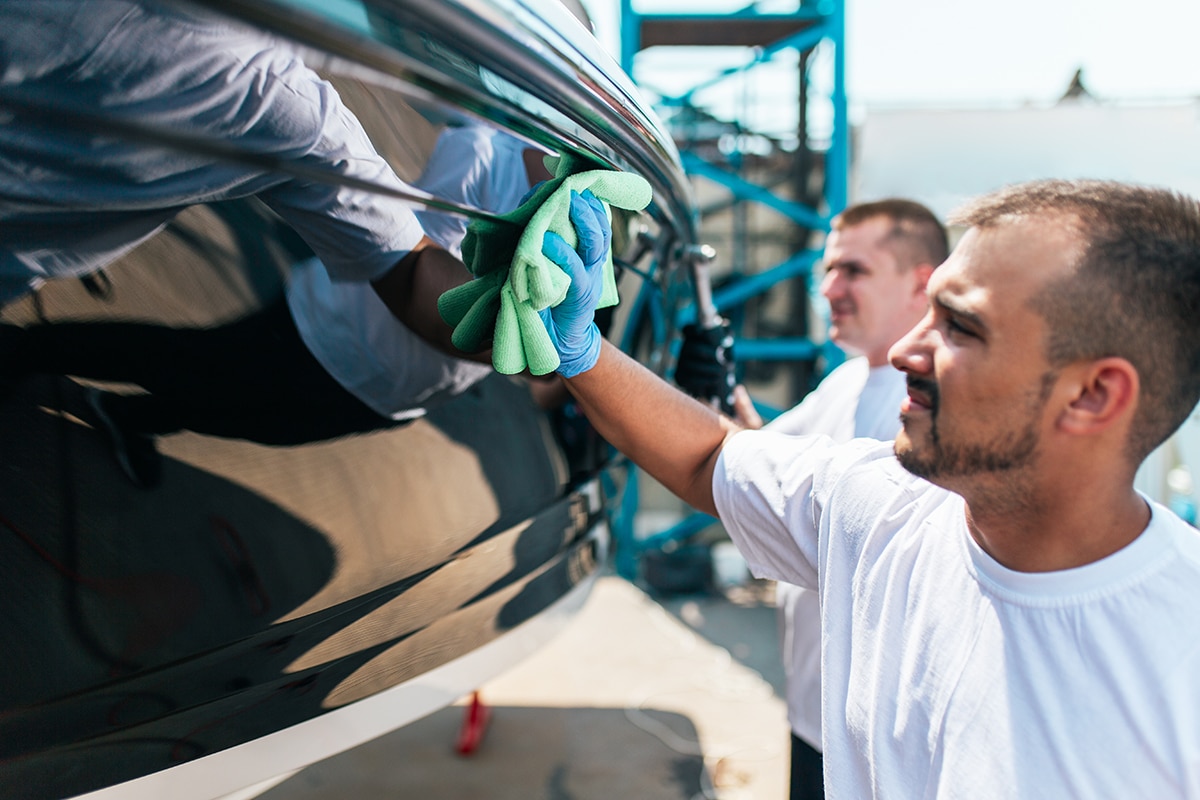 Need a boat survey but not quite sure how to prepare for it? You're in luck! It's a whole lot easier than you might think.
Clean Up Your Boat
Having a marine survey performed means that someone is going to actually come aboard your boat and do a thorough inspection of its various interiors and compartments, which means, the more cluttered your boat the longer it's going to take – and that's time on your dime. Don't just give your boat a once over before your survey though. Take some time to really make sure that everything is clean so that your marine surveyor can get the most accurate idea of the condition of your boat on its best day. Want to really impress your surveyor? Make sure all of your boats equipment and accessories (if you're selling) are cleaned and organized as well so that it takes no time at all for those to be inspected as well.

Sort Your Paperwork Out
When your marine surveyor arrives, one of the first things they will ask for is all of your boat's documentation. So it doesn't hurt to get all your paperwork assembled beforehand so that it's easily accessible upon their arrival. You can even designate a special safe spot right onboard your ship so that it's always easy to find!
Make Any Special Arrangements
Before a boat can be thoroughly inspected, it has to be on land, which means you're going to need to make sure it is. In fact, if you currently have your boat out at the marina, or anywhere in the water, you might want to go ahead and make special arrangements to have it hauled back in now so that it's ready in time for your boat survey.
Give Written Authorization

Did you know that before a marine surveyor can board your vessel, or perform any type of official services, you must first give them written authorization to inspect your assets? It's true! So make sure you have your special "permission slip" drafted, signed, and ready to go because you're going to need it.
Remove Any Personal Items & Unlock Everything
What you do with your own boat is your business, but if you hope to keep it that way, it's best you make sure all sensitive personal items you want to keep private are removed from the vessel before your boat survey begins. Besides, a thorough boat survey means your marine surveyor is going to have to look through every compartment, cubby, cabinet, drawer, and more onboard, which means you're going to have to have everything emptied, unlocked, and opened up anyway.
Marine surveyors are not responsible for preparing any boat for a survey, and it should never be expected of them. You, however, are responsible to ensuring your marine surveyor has full access to every inch of your boat, inside and out, at all times during your boat survey; including having a professional dismantle any necessary components to provide better access to the ship. Ready to get your boat survey on the books? Get in touch with me anytime by connecting with CAS Marine Surveyor! To schedule a survey for your own vessel, or one you're going to purchase, reach out to Christian A. Syoen of CAS Marine Surveyor today by calling 1.810.531.0992 or fill out the form in the sidebar to schedule your free consultation.