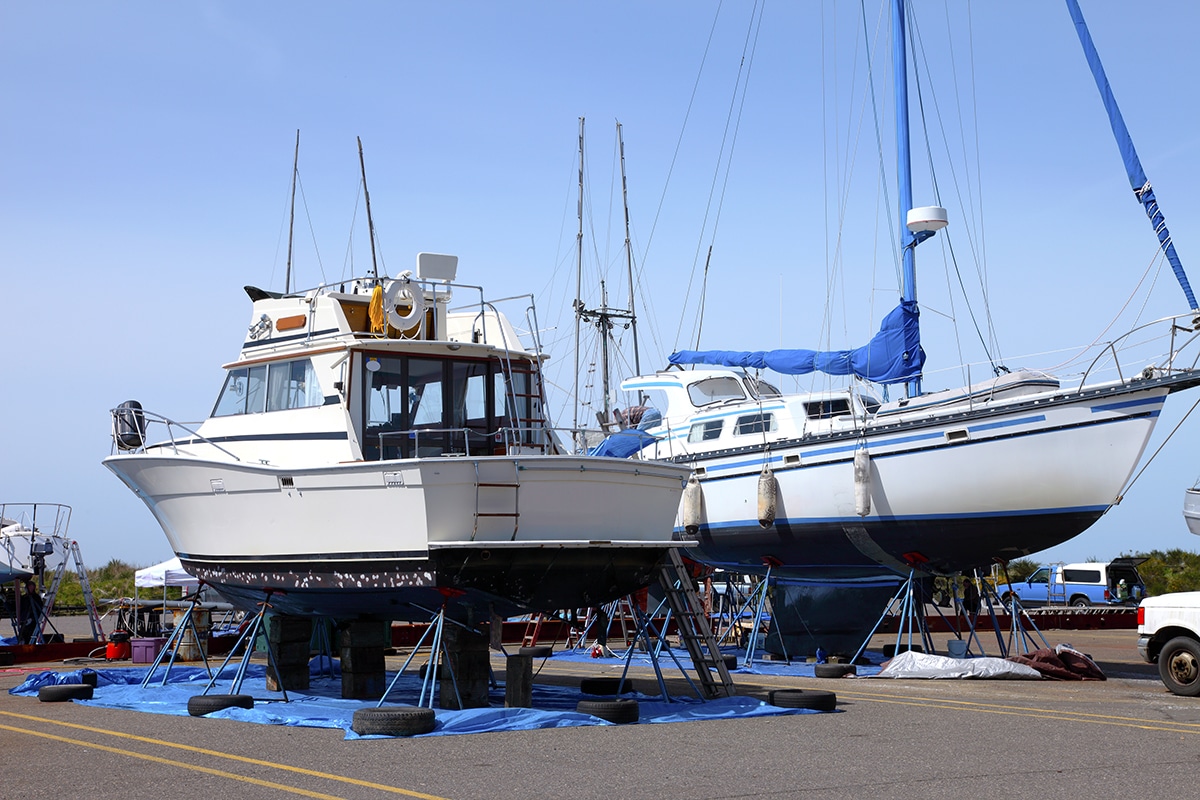 Need a boat surveyed but don't understand why it's even worth the investment? Well, I'm here to tell you exactly what it is I, a professional boat surveyor, am specifically looking for during my standard surveys, and why hiring a boat surveyor is one of the best things you can do to protect yourself.
Accurate Identity
When surveying any used vessels, one of the first things a boat surveyor should do is confirm the ship's identity by checking the ship's unique HIN (hull identification number) and state/federal registration information. If there's a discrepancy between the two, you should consider that a red flag.
Hull Integrity
Boat hulls take arguably the most abuse of any part of a ship. Because of this, thoroughly inspecting the hull, and all its adjoining parts, is an essential part of a boat surveyor's inspection. I want to make sure there isn't too much flexing going on, and there are no obvious cracks, blisters, or signs of other damage. I look to see if the hull has undergone any extensive repairs, and how they could be impacting the current integrity of the hull. I check the hull-to-deck joints, through-hull fittings, and seacocks; and below deck, stringers and bulkheads are examined for structural strength. This is all done using a myriad of specialized tools and enhanced auditory/visual techniques.
Moisture Damage
Using moisture meters and other techniques, a competent boat surveyor will always check for even the smallest signs of water damage throughout a vessel. This means inspecting every accessible component, from the engine and electrical systems, to the cabinetry inside the cabin. Any water found on a ship where water doesn't belong is another major red flag.
Functionality Of All Essential Systems
No matter what type of vessel you're having inspected, there are numerous essential systems and equipment that must all be carefully examined by a trained boat surveyor to assure peak functionality. These include your propulsion system, running gear, fuel systems/engines, all plumbing and electrical systems, navigation systems, and even light switches. No essential systems onboard are left ignored!
Obvious Wear & Tear
Finally, the interior and exterior of the ship must be carefully checked out for any other obvious signs of damage or wear and tear. A boat surveyor looks at interior spaces and furniture, and anything else that has yet to be personally inspected.
By the time a marine survey is finished, your boat surveyor, which is hopefully me, will have a full report of every detail of the inspection, and a log of every piece of equipment onboard, so that you, the client, has all the information you need to know if it's really an investment you want to proceed with. Have more questions, or to schedule a boat survey? Reach out to Christian A. Syoen of CAS Marine Surveyor today by calling 1.810.531.0992 or fill out the form in the sidebar to schedule your free consultation.