Christian A. Syoen is the right Marine Surveyor for you!
As an accredited and professional marine surveyor I offer a wide range of marine surveying services to fit your needs as a boat owner or potential boat owner. I offer Condition and Valuation Surveys, Insurance Surveys, Appraisals, Restoration Consultation, and more. Being a member of the Society of Accredited Marine Surveyors (SAMS) ensures that my surveys will be accepted by any lending institution or insurance company. My life long experience in the marine industry includes Marine Surveying for the past 13 years, antique and classic wood boat restoration, and structural fiberglass repair / restoration. I focus mainly on fiberglass and wood powerboats.
Servicing Macomb County, St. Clair County, Oakland County, Wayne County, the Great Lakes, and beyond!
About Christian A. Syoen, CAS Marine Surveyor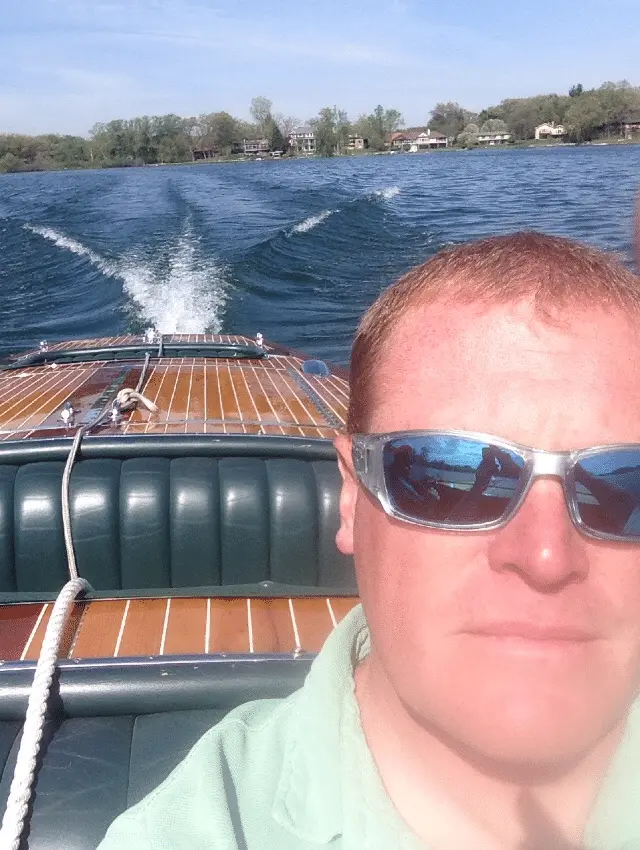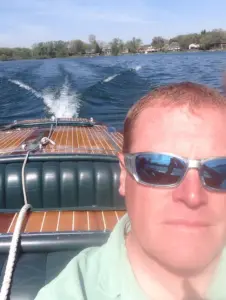 Since the day I was born, I've lived more of my life out on the water and in boats than on dry land. Even to this day, if I'm not held up on someone else's boat performing a survey, then I'm most likely spending time on my own boat with my daughter. Now, this level of experience and dedication may be enough for most boat owners to trust me as a marine surveyor, but for me it's never enough. To me, being a qualified marine surveyor is about being a true professional, which is why I uphold numerous memberships with such prestigious organizations as the Society of Accredited Marine Surveyors (SAMS), the American Boat and Yacht Council (ABYC), the BUC Book Appraisal Guide, and more. I never stop trying to learn and improve myself. Whether you're looking for a marine surveyor who is down to earth and genuinely loyal or a highly respected and knowledgeable leader in the industry, CAS Marine Surveyor is merely the best place to go.
My notable experience with marine surveys extends to Condition and Valuation Surveys, Insurance/Financial Surveys, Appraisal Surveys, Verification of Stated Condition Surveys, and more. As the captain at CAS Marine Surveyor, I can chauffeur any party or event so that your guests can enjoy your presence. As CAS Marine Surveyor's instructor, I can help you get better acquainted with your own vessel so that you can build your confidence behind the helm and perhaps even impress your passengers. CAS Marine Surveyor even handles yacht delivery. From my capabilities as a marine surveyor to my many other remarkable services, CAS Marine Surveyor is simply the only place you should ever consider to help you when it comes to needing anything for your boat.
From swimming in the summer to fishing in the winter, Michigan's peak boating season never seems to end. You need an expert marine surveyor who is always available to service your needs and ensure that your ship is in shipshape throughout the year – and that's precisely what you'll find at CAS Marine Surveyor. If you live anywhere in Macomb County, St. Clair County, Oakland County, Wayne County, the Great Lakes, or beyond, put your trust in CAS Marine Surveyor today. My primary goal of helping boat owners and enthusiasts live their dreams stems from my own deep understanding and appreciation for boating, which is why at CAS Marine Surveyor I make sure that each and every one of my clients is treated with the utmost respect. Choose a survey provider who is comprehensively qualified and committed to always putting your needs first. Choose CAS Marine Surveyor.
To combat any suspicions of deceit or bias, every customer receives a unique marine survey report detailing how each boat's inspection aligns with the safety standards legally enforced by the American Boat and Yacht Council (ABYC), the National Fire Protection Association (NFPA) and the Code of Federal Regulations (CFR).
Reviews