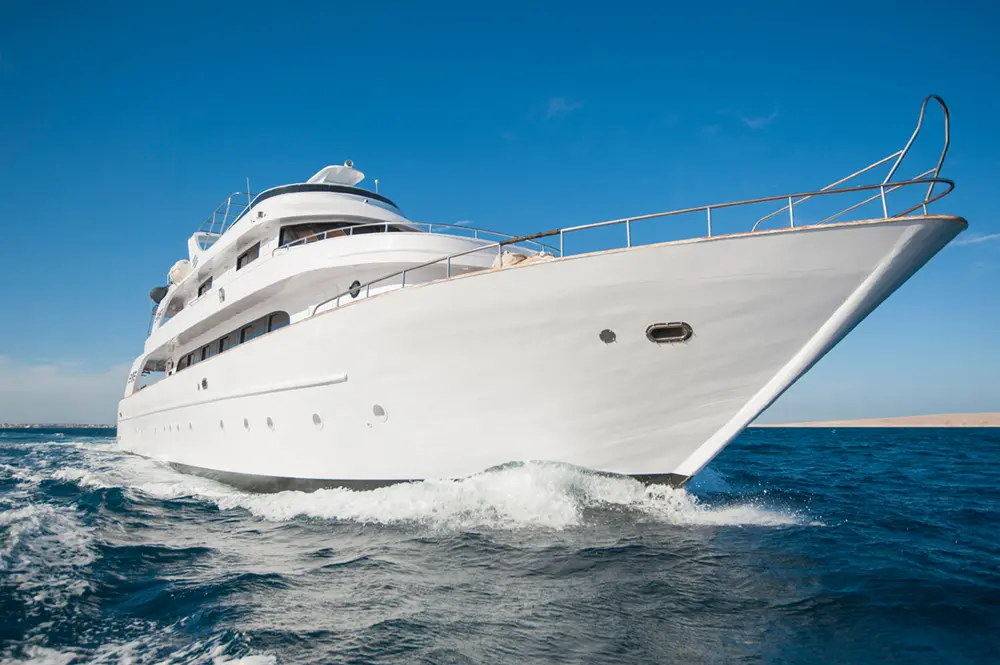 Boat builders have all sorts of ways of cutting costs at the expense of the boater, and poorly attached decks is one of the worst.
Common Problems That Result
Having inferior deck joints can cause a surplus of problems for a boater even within just a few short years of purchase. Stress cracking, water leaks and stains, rust, and mildew are just a few of the many issues boaters with this problem often face – and the biggest cause of this is boat builders attaching decks with screws and thinking caulk will provide it the reinforced, watertight seal it needs. Of course, as many boaters know, it doesn't. Fiberglass is a rather brittle material, and even one small impact can cause it to crack and the screws to weaken or even pop out entirely, leaving plenty of room for water to seep right in.
What To Look Out For
Problems with your deck joints can be enormously costly, which is why knowledge and vigilance when purchasing a boat are key to avoiding these expensive issues. There are actually several different methods for attaching decks to hulls that yield better results that relying on screws and caulk. A "glassed joint" is the most effective of them all, strengthening and protecting the joint even in the event of an impact by using laminate over the joint for an airtight seal. Another is to bolt the deck on, although not many builders utilize this method due to its reliance on two people. Lastly, you can look out for a wooden backing strip glued to the inside of the deck molding. It's definitely not perfect as it will not prevent all leakage, but it does anchor the screw a bit and absorb some impact to help protect the surrounding fiberglass more than caulk will; and the amount of water damage will be significantly less than with a completely separated joint. If you can't tell how a boat was constructed, never be afraid to ask and make sure that your deck joints aren't in trouble.
Need Some Help?
When purchasing a new boat, especially if you don't have even a basic knowledge of boat construction or know what to look out for to avoid expensive repairs later on, you should always let a professional marine surveyor help you. At CAS Marine Surveyor, my entire job is making sure my clients make the best boating investments possible, and that means exhibiting exceptional loyalty and professionalism every step of the way. If you are considering the purchase of a new or used boat and are looking for a marine surveyor, call Christian today at 1.810.531.0992 or fill out the form in the sidebar to schedule your free consultation.