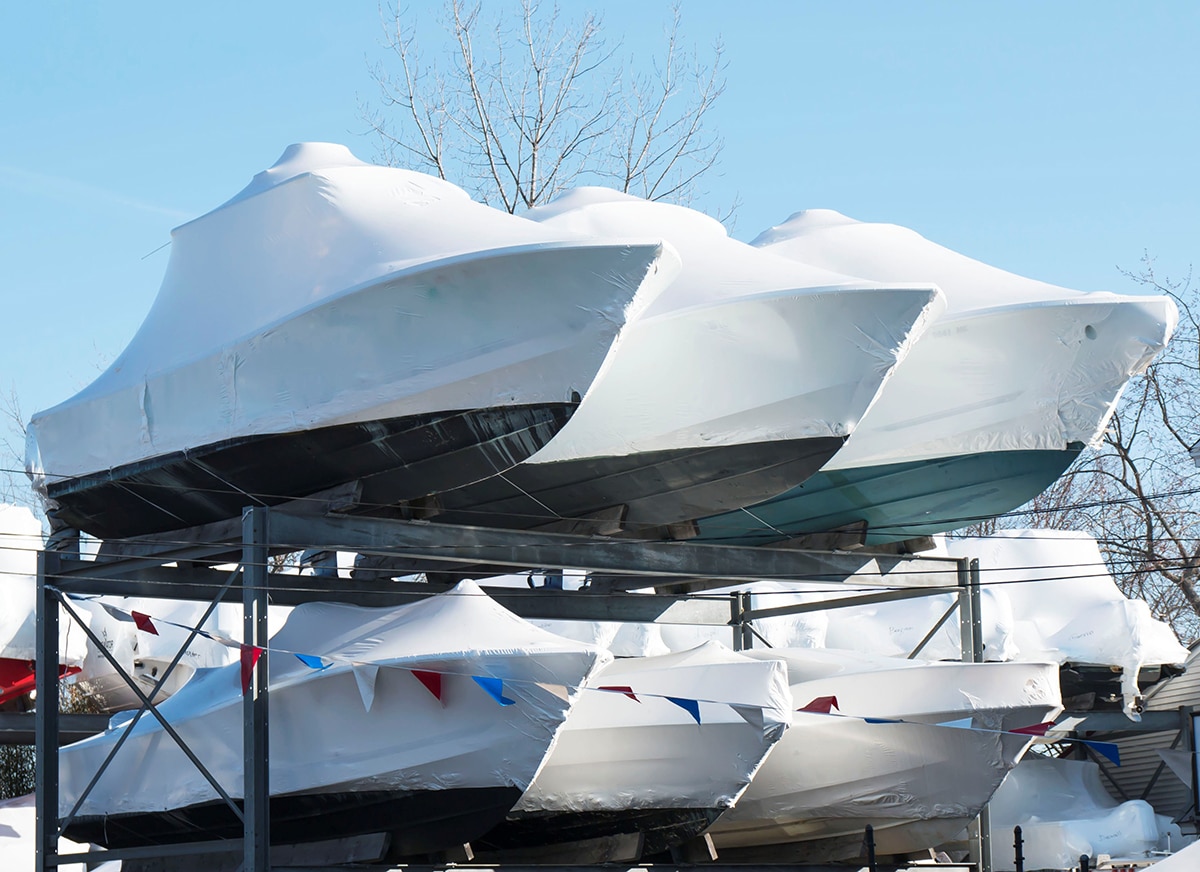 It's no secret that it can get very cold across Michigan during the winter, which means whether you plan to keep using your boat, or tuck it away for the season, there is a list of things you have to do first to protect it from such frigid temperatures!
Drain Everything
One of the first and most important things you're going to want to do to prepare your ship for winter is drain it completely. Water freezes easily and expands when it does, which means all sorts of risks of cracks and other internal damage. This includes, draining your engine and other major systems (bilge pump, livewells, raw water washdowns, etc.), draining all your freshwater plumbing systems (tanks, heads, etc.), removing drain plugs, and even draining your gear-case lubricant so it can be recycled.
Use Corrosion Protection
The next thing you're going to want to do is protect your engine by applying corrosion protection to it, which will protect it through the winter from rust and other elemental threats.
Fog Your Engine Cylinders
If your specific ship requires it, you may also need to consider fogging your engine cylinders by spraying specialized fogging-solution into your air intake, which will prevent corrosion from forming inside the engine.
Perform A Fuel Treatment
Making sure you perform a full fuel treatment to help stabilize your engine is key to preventing a buildup of varnish deposits over the winter that can clog your fuel injectors and carburetors, and ruin your ship's fuel systems.
Replace Filters & Fuel/Water Separators
Just like a car engine, or the HVAC systems in your home, your engine's fuel filters need to be changed regularly to maintain performance, and one of the best times to do it is while you're winterizing the rest of your ship.
Use Antifreeze On Plumbing
To really make sure you don't suffer any freeze damage over the winter, consider adding plenty of antifreeze to your plumbing.
Change Your Oil
Prevent additional corrosion be eliminating excess moisture in your engine with an oil change at the beginning and end of every season.
Cover Your Boat
Not planning to use your boat through the winter? Make sure you cover it completely to keep water and other elements out. You may even want to consider putting your boat away in specialized winter storage where you know for sure it will stay warm and dry.
Looking for more advice on how to care for your ships all year long? Contact marine surveyor Christian A. Syoen of CAS Marine Surveyor anytime! To schedule a survey for your own vessel, or one you're going to purchase, reach out to Christian A. Syoen of CAS Marine Surveyor today by calling 1.810.531.0992 or fill out the form in the sidebar to schedule your free consultation.