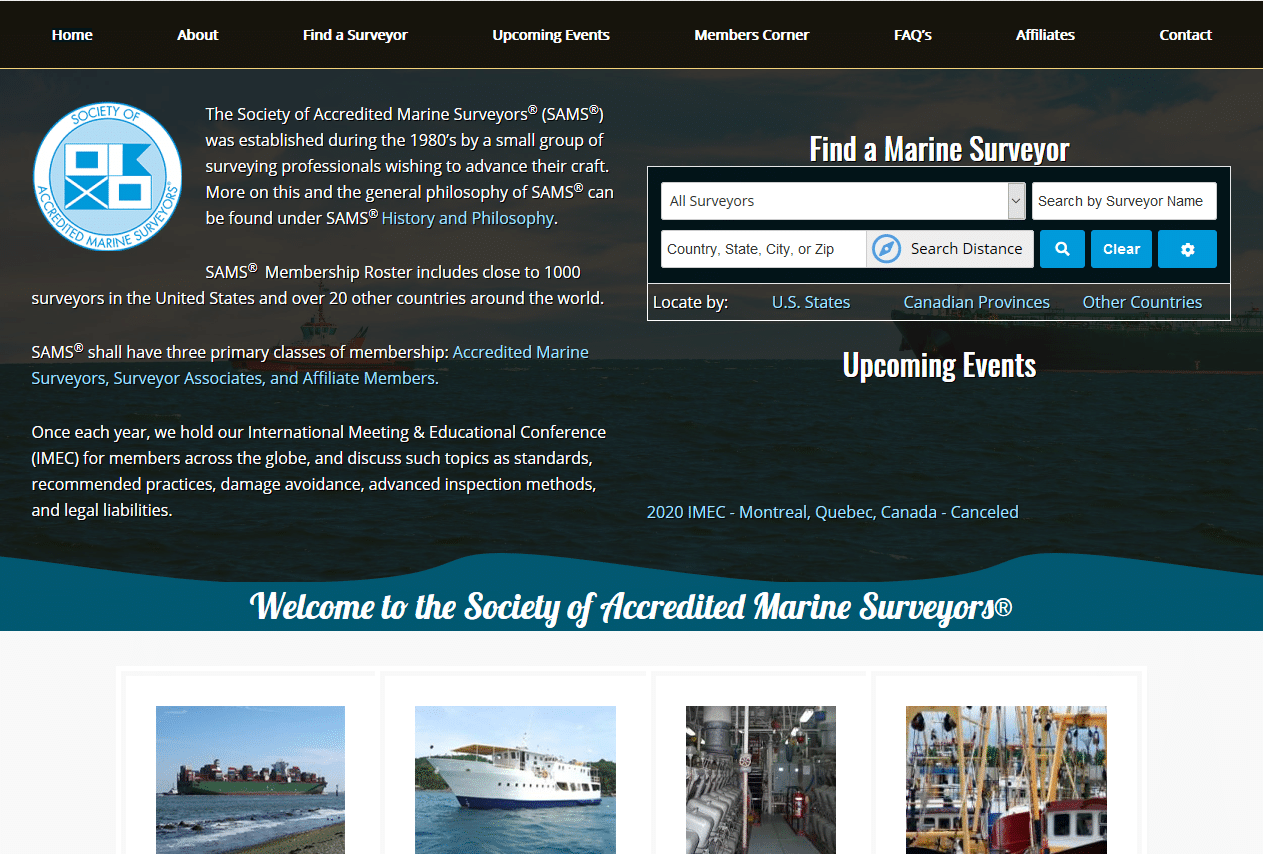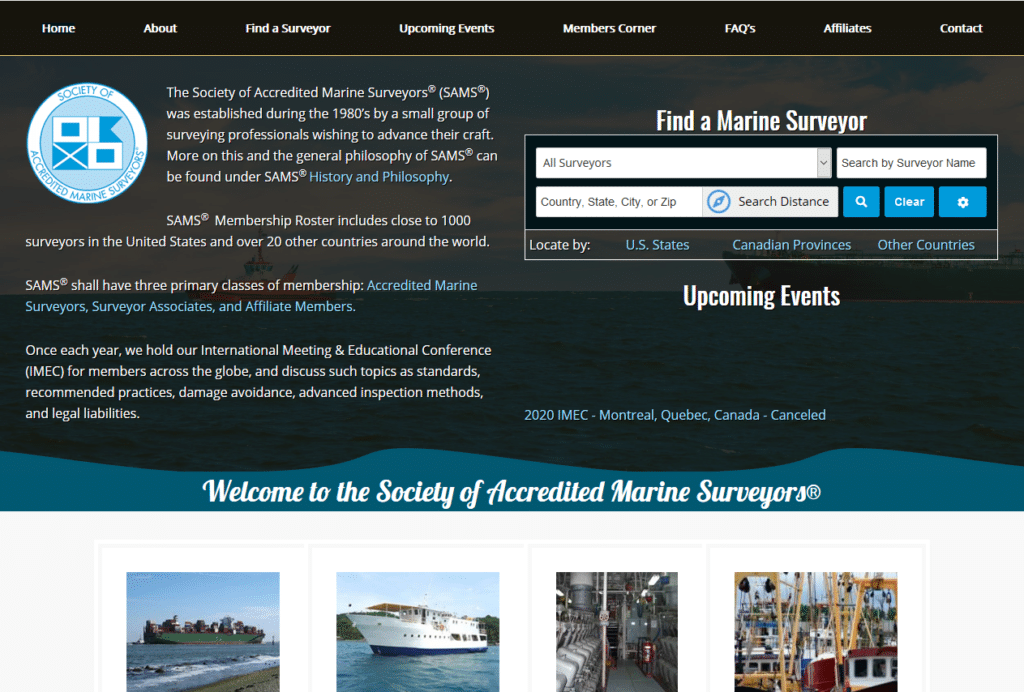 Since 1987, across more there 20 different countries around the world, the honorable Society of Accredited Marine Surveyors® (SAMS®) has sought to elevate the standards of the marine surveying profession and ensure the provision of superior maritime services worldwide. To assure this, all members are "expected to follow a course of continuing education to maintain their accreditation" as well as submit to a strict code of ethics; which is actually why membership can often be so difficult to achieve. However, with less than 1000 official members, this elite group is able to guarantee perpetual exceptionality and exclusivity, allowing all certified SAMS® members to truly stand out in their fields.
The Purpose of The Society of Accredited Marine Surveyors
The Society of Accredited Marine Surveyors® maintains rigorous objectives and ethics to make sure boat owners and aquatic enthusiasts of every caliber have unlimited access to marine surveyors with outstanding training and integrity who can help them protect their investments. Some of these objectives include:
Being an organization that strives to effectively complement all aspects of the marine industry;
Prioritizing cooperation and communication between members and with other marine organizations;
Assisting other organizations with various technical matters;
Providing exceptional training/education for others interested in becoming marine surveyors;
Educating the public.
Meanwhile, every member must also commit to doing everything in their power to enhance their profession, maintain optimal professionalism, be willing to enhance their nautical comprehension and expertise, prioritize objectivity and honor, and above all else avoid all prejudice and conflict of interest in order to maintain good-standing in the group.
What Does All This Mean For Boaters?
If you are looking for a marine surveyor who is thoroughly trained, deeply knowledgeable of nearly all aspects of the marine industry, and all in all held to a higher standard than the other professionals in your area, your best bet is to make sure you choose a member of the Society of Accredited Marine Surveyors®. Not sure where to even begin to look? No problem!
I, Christian A. Syoen, founder of CAS Marine Surveyor, would be more than happy to assist you with whatever you need. As an esteemed member of the elite Society of Accredited Marine Surveyors® myself, I am fully prepared to exhaust all of my resources to ensure your satisfaction. Plus, boating has been my personal passion my entire life, which means I personally understand your needs. Whether you're buying, selling, or insuring a vessel, I will always protect your interests as I have my own for many years! To schedule a survey for your own vessel, or one you're going to purchase, reach out to Christian A. Syoen of CAS Marine Surveyor today by calling 1.810.531.0992 or fill out the form in the sidebar to schedule your free consultation.