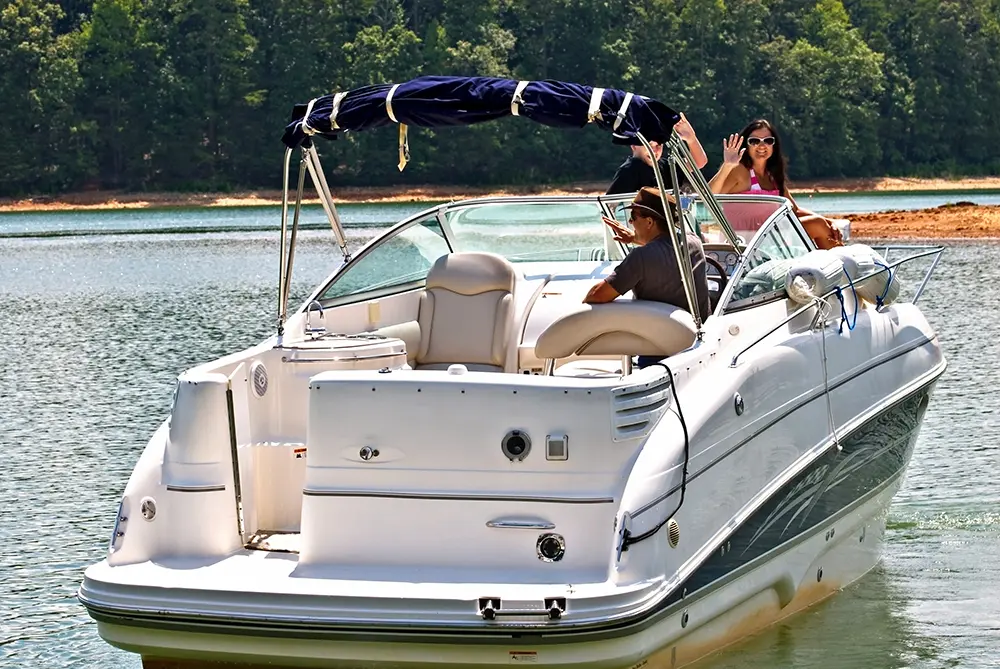 When you are ready to join the community of boaters, or you are in the market to upgrade your current vessel, there are important points that should be carefully considered before you sign on a boat. In addition to the initial investment for purchase, expenses for fuel, maintenance, repairs, insurance, and licensing fees that comprise the true cost of a boat. Don't overlook depreciation when you begin boat shopping. Make sure that the boat will hold its value for the life of your financing. First time buyers can get caught up in getting the biggest boat for their dollar; however, this is often a rookie mistake. Boats endure harsh elements, from sea water to blazing sunlight, to ice and snow in the off season. Investing in a smaller boat that is fabricated from the highest quality materials and safety equipment will help your investment hold its value and make sure that boating continues to be an enjoyable experience. Be wary of strong design trends that can make your boat look dated and out-of-style when it's time to send it on to a new owner.
To get a feel for how your boat may age, take tours through your local marinas and note the appearance of boats that have seen a few seasons. Not only will you be able to compare facilities in choosing a marina, you will learn how materials and styles hold up over time. Look for peeling graphics, chalky gel coat, fading paint, and cracked moldings and plastic trim. Check hardware for corrosion, paying special attention to whether they were manufactured from stainless steel, cast aluminum, or base metal. Rub rails that that are poor quality will show signs of wear early on, showing bends and distortions, loosening, and cracking near the hull-to-deck joint. When you compare the condition of a boat to the age indicated by the hull number, opting for a smaller, higher-quality boat makes sense. To help get the most of every boat purchase, make sure to have the vessel surveyed by a qualified professional.
Christian A. Syoen is a professional marine surveyor serving boaters in communities throughout lower Michigan. Christian grew up on the water in Harrison Township and Harsens Island, working summers in marinas and boat restoration shops. As a professional marine surveyor, Christian draws on this experience and training from the Wooden Boat School in Brooklyn, Maine to provide you with a thorough, impartial marine survey that will satisfy lenders, insurers, and buyers. If you are in the market to buy or sell a boat, call Christian today at 1.810.531.0992 or fill in the form in the sidebar to schedule your consultation or marine survey.