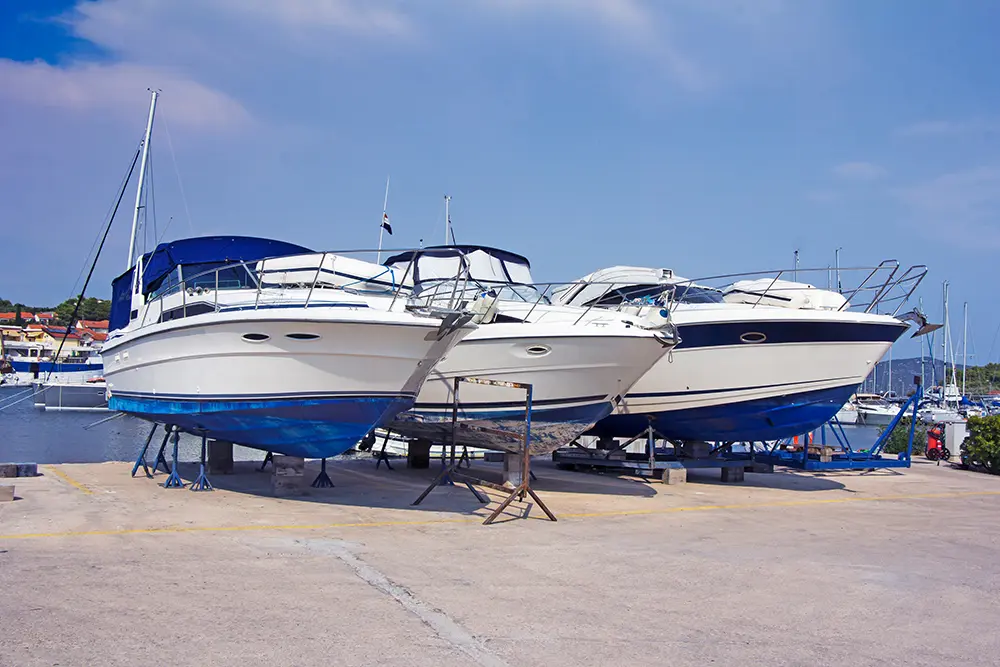 If you're new to marine surveys, you might be feeling a bit anxious about not having everything you need and/or knowing what to expect. So, to put your mind at ease, I've listed below all the most important things you need to know about how to properly prepare for your marine survey so that you feel confident as possible moving forward.
Get Cleaned Up – Preparing for your marine survey ahead of time is a great idea mostly because it can actually save you a lot of time and money during your actual appointment. If you have a lot of personal belongings cluttering your vessel, it may take a lot longer for a marine surveyor to come in and move around to examine everything, which is time you have to pay for. However, by going in, de-cluttering everything, and giving your ship a good cleaning before your marine surveyor's arrival, you can make sure everything is shipshape and ready for inspection long before your marine surveyor sets foot onboard. Just remember, if you're planning on selling anything else along with the boat, such as equipment or gear that either came with the vessel or that your purchased after the fact, those items will need to remain onboard for inspection as well.
Get Organized – Just like with a home or a car, boats come with a lot of paperwork – paperwork which your marine surveyor will need to review when they arrive. So, if you don't already have a nice, clean, safe, spot to keep all your ship's documentation together all in once place, now's the time to get organized and designate one.
Make Special Arrangements If Necessary – If your boat is sitting at a marina somewhere, or is otherwise currently in the water, you may need to make special arrangements to have your boat hauled in for your inspection. This, of course, should be done before your appointment begins, meaning your boat should be on land and ready to go when your marine surveyor arrives on site.
Prepare To Give Written Authorization – In order for a marine surveyor to even board a boat under any official circumstances they must first receive written permission from the vessel's owner. So, be prepared to sign a document granting your marine surveyor permission to climb aboard and sift through your vessel before everything begins.
Prepare To Have Everything Looked At – No matter what the reason is for your survey, you'd best be prepared to have every inch of your vessel painstakingly dissected. So, to make things easier for everyone, make sure every compartment, drawer, and cabinet is already empty, unlocked, open, and/or otherwise readily accessible so that your marine surveyor can breeze right through. After all, if they have to stop every few minutes to ask you to remove something or unlock a specific area, the whole process will only take longer, and you will end up paying more for the time.
Please be advised that a marine surveyor is not responsible for, and should never be expected or asked to, prepare any vessel for inspection. You, however, may be asked to have certain areas and components dismantled to ensure full accessibility to every section of the ship, which should be taken care of by a qualified professional at the expense of the person for whom the survey is being performed. To schedule a survey for your own vessel, or one you're going to purchase, reach out to Christian A. Syoen of CAS Marine Surveyor today by calling 1.810.531.0992 or fill out the form in the sidebar to schedule your free consultation.