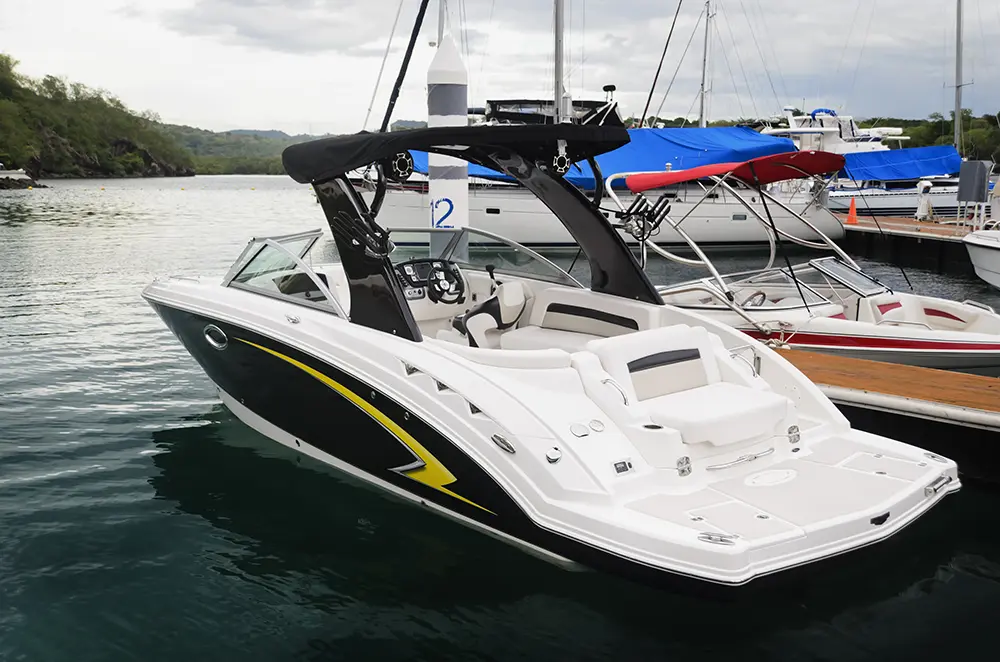 Finding a used boat you love is as exciting for boating veterans as it is for first-time buyers. The anticipation of cruising along on a beautiful day can be ruined if you unwittingly purchase a stolen vessel. Some stolen boats get shipped overseas for sale, while others are stripped down and sold off as parts. Most boats that are stolen in the United States are sold in other states after being altered. If you unknowingly buy a stolen boat, the sad news is that you are left without a boat, without your money, and the huge task of trying to prove that you believed you were making a legitimate boat purchase. A report published by the Boat US Magazine Special Investigative Unit revealed that owners were involved in 10% of all boat thefts–for insurance or other types of fraud. In addition to losing your money and your boat, you could be faced with defending yourself from charged with possession of stolen property.
The good news is that you can avoid this nightmare by trusting in professionals and making sure the information lines up before you close the deal. When you can, enlist the services of a boat broker with a solid reputation. Find a broker who is a member of a respected, relevant trade organizations that supports standards of quality and codes of conduct. Remember that your broker will facilitate communication between the seller and the buyer throughout the sale. Make sure the paperwork is clear by obtaining copies of the boat's build certificate, certificate of registration, previous bills of sale, and previous registrations. Inspect documentation for evidence that the Hull Identification Number (HIN) has been altered on any of the titles or certificates. Be wary of owners who can't provide repair invoices or maintenance records, and inspect the hull numbers for signs of alteration. Since many states have a provision in their titling laws that allows for reassignment of a HIN, it is important to get the opinion of an expert when purchasing a boat that has been rebuilt or is listed as "homemade."
Before you purchase or sell any vessel, enlist the services of a professional marine surveyor to have the unbiased opinion of a qualified expert. A marine surveyor can inspect the vessel and outline any inconsistencies in equipment, and fully disclose any and all deficiencies the boat may have. If you are in need of a professional marine surveyor, call Christian A. Syoen today at 1.810.531.0992 or fill in the contact form in the sidebar to schedule your free consultation.