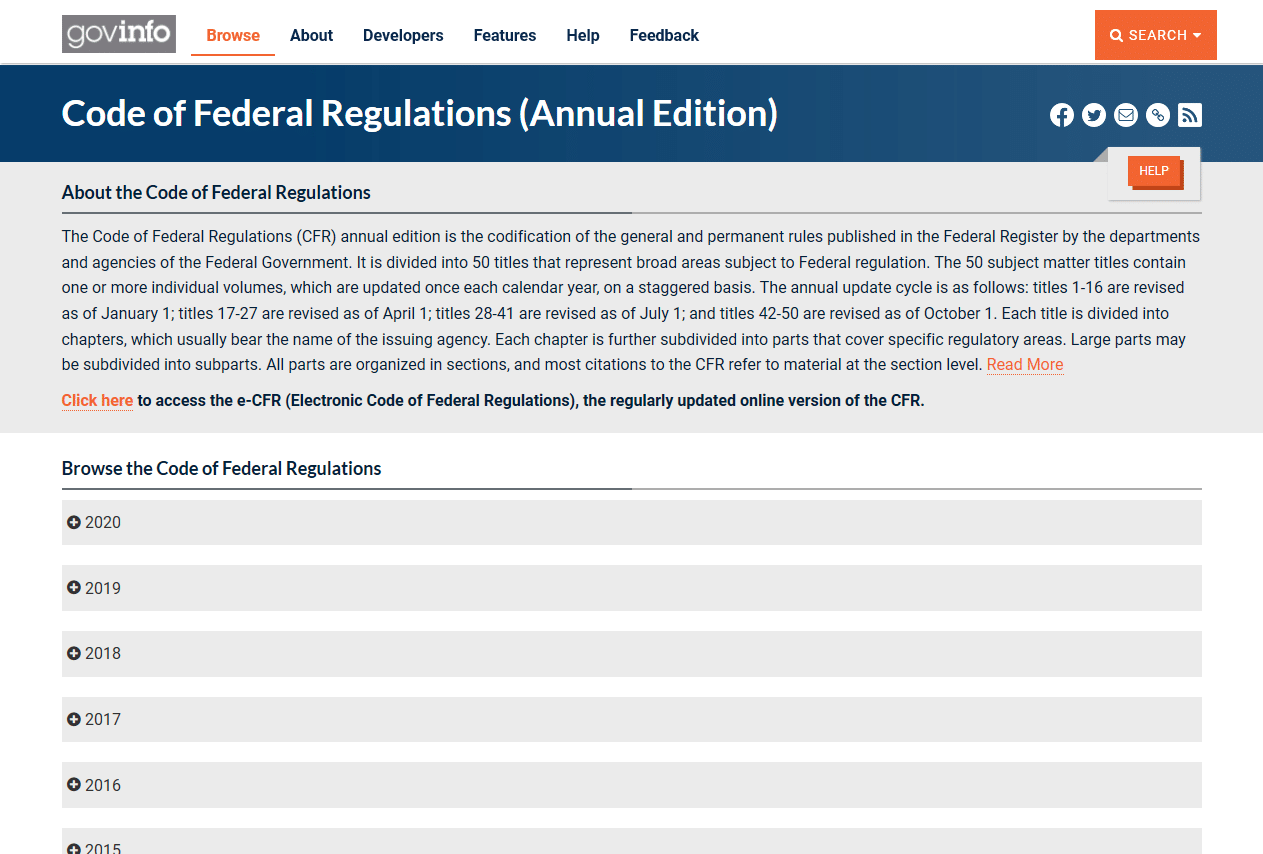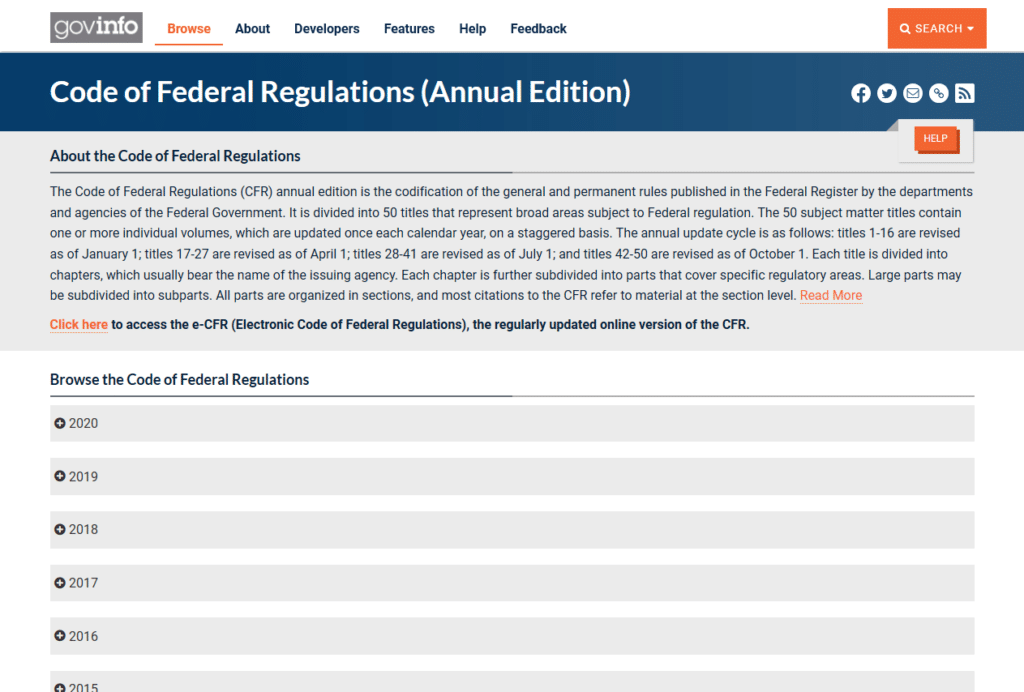 The Code of Federal Regulations (CFR) is defined as the "codification of the general and permanent rules published in the Federal Register by the executive departments and agencies of the Federal Government." It covers subject matter related to everything from aeronautics, domestic security, and public health, to postal services, labor, and transportation, and is designed to ensure the health and safety of American citizens everywhere.
What Is The Federal Register (FR)?
The Federal Register is an official daily publication that informs the public of all current and proposed rules, as well as "notices of Federal agencies and organizations" and other executive/presidential orders and forms. When a new rule is proposed, it is published in the Federal Register so the public can voice their opinions. If the rule is agreed upon and finalized, it is then published in the official Code of Federal Regulations.
How Does The Code of Federal Regulations Work
The Code of Federal Regulations is divided into 50 titles that represent the different broad areas overseen by federal administrations. The titles are typically improved upon and published once a year on a quarterly basis depending on their subject matter. Traditionally:
Titles 1-16 are amended January 1st;
Titles 17-27 are amended April 1st;
Titles 28-41 are amended July 1st;
Titles 42-50 are amended October 1st;
Within each title are a series of chapters, which are segmented into different sections that go into further detail about each specific regulatory area.
What Does All This Mean For Boaters?
Title 49 covers all matters pertaining to transportation, with subsections detailing regulations for the Federal Railroad Administration, the Coast Guard, the National Transportation Safety Board, and more. However, Title 33 pertains to Navigation and Navigable Waters, while others cover Protection of the Environment, Public Welfare, Wildlife and Fisheries, Parks, Forests, and Public Property, and more. It can honestly get pretty confusing. That's why, if you're planning to buy, sell, or insure a vessel of any kind for any purpose, you need to ensure you choose a marine surveyor who is aware of and compliant with all the relevant rules and regulations set forth by the Code of Federal Regulations that may pertain to you.
At CAS Marine Surveyor, for instance, each and every survey I perform as a marine surveyor is always entirely submissive to the safety rules and standards legally enforced by the American Boat and Yacht Council (ABYC), the National Fire Protection Association (NFPA) and the Code of Federal Regulations (CFR). Ensuring the safety and satisfaction of my clients is always my number one priority! To schedule a survey for your own vessel, or one you're going to purchase, reach out to Christian A. Syoen of CAS Marine Surveyor today by calling 1.810.531.0992 or fill out the form in the sidebar to schedule your free consultation.