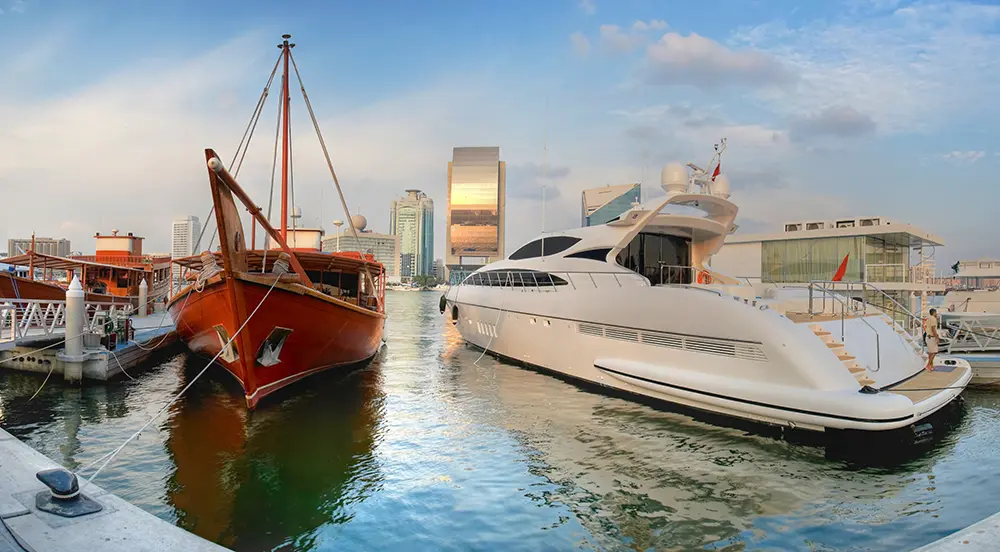 Boats can be a great investment for families living near the water, providing endless summer fun and lasting memories. When it comes to buying your boat, you may find yourself slightly overwhelmed by the surprising reality of how much a boat costs. Much like a new car, most boats have engines and various expensive pieces, safety equipment, but unlike cars boats are specifically manufactured to handle the unforgiving open water with special materials to help keep you buoyant. Any handy folk out there may be tempted to act in accordance with what they know about homes and cars, in that they can easily be restored with a little time and a little cash, emphasis on the "little" part. Why not buy a fixer upper and save the hefty costs, how hard can it be? The answer is: significantly more than you might think. Unlike a car or home, buying an old boat can end up costing even more than a brand new or custom built one.
A standard forty-foot vessel takes over 3500 hours to complete when built from scratch
If you take into account the fact that a standard forty-foot vessel takes over 3500 hours to complete when built from scratch, then imagine buying an old ship that needs gutted, pieces replaced, and pretty much a whole renovation. Suddenly all those hours are doubled because you have to strip the whole thing down before you can rebuild. The cost of parts and the endless hours sucked from your life for nearly two years, can have you resenting your beloved vessel before you even finish it. If you find it's too much for you, you end up either taking a huge loss, or spending more money for someone else to fix it for you.
This is not to say that restoring a boat can't be a great experience for you and your family, leading to many happy summers on the open water. By having a boat surveyed before you purchase it by a qualified marine surveyor, you can be sure which vessel is a good investment for you based on your nautical knowledge, expected dedication, and budget. Where you might opt for a dirt-cheap vessel with an impressive deck space, we can show you the benefit of something a little more reliable that equally meets your needs to save you countless dollars, and headaches, in the long run. By spending that little extra upfront, whether it's to buy a brand new ship or a gently used boat in need of a few minor cosmetic upgrades, you can ensure the safety of your family. And you can't put a price on family.
If you are considering the purchase of a new or used boat and are looking for a marine surveyor, call Christian today at 1.810.531.0992 or fill out the form in the sidebar to schedule your free consultation.